My painting activity history.
Hello. I am Takushin.
たくしんと言います。
I am living in Japan.
日本に住んでいます。
I have never taught in art school.
私は美術学校で習ったことがありません。
I suddenly thought to paint something then have started.
突然、絵を描こうと思い、始めました。
At that time, I didn't have enough knowledge or skill to paint.
始めた時は、知識もスキルも十分ではなかったです。
I have repeated try and error a lot.
何度も試行錯誤をしました。
Anyhow, I have started and have not stopped it yet.
とにもかくにも、今もやめていないです。
Let me show you one of my work when I have started to paint.
最初に始めたころの絵をお見せします。
I have been interested in picture book.
私は絵本に興味がありました。
So my first trial is painting a picture something like picture book.
なので、最初の試みは絵本のような絵を描くことでした。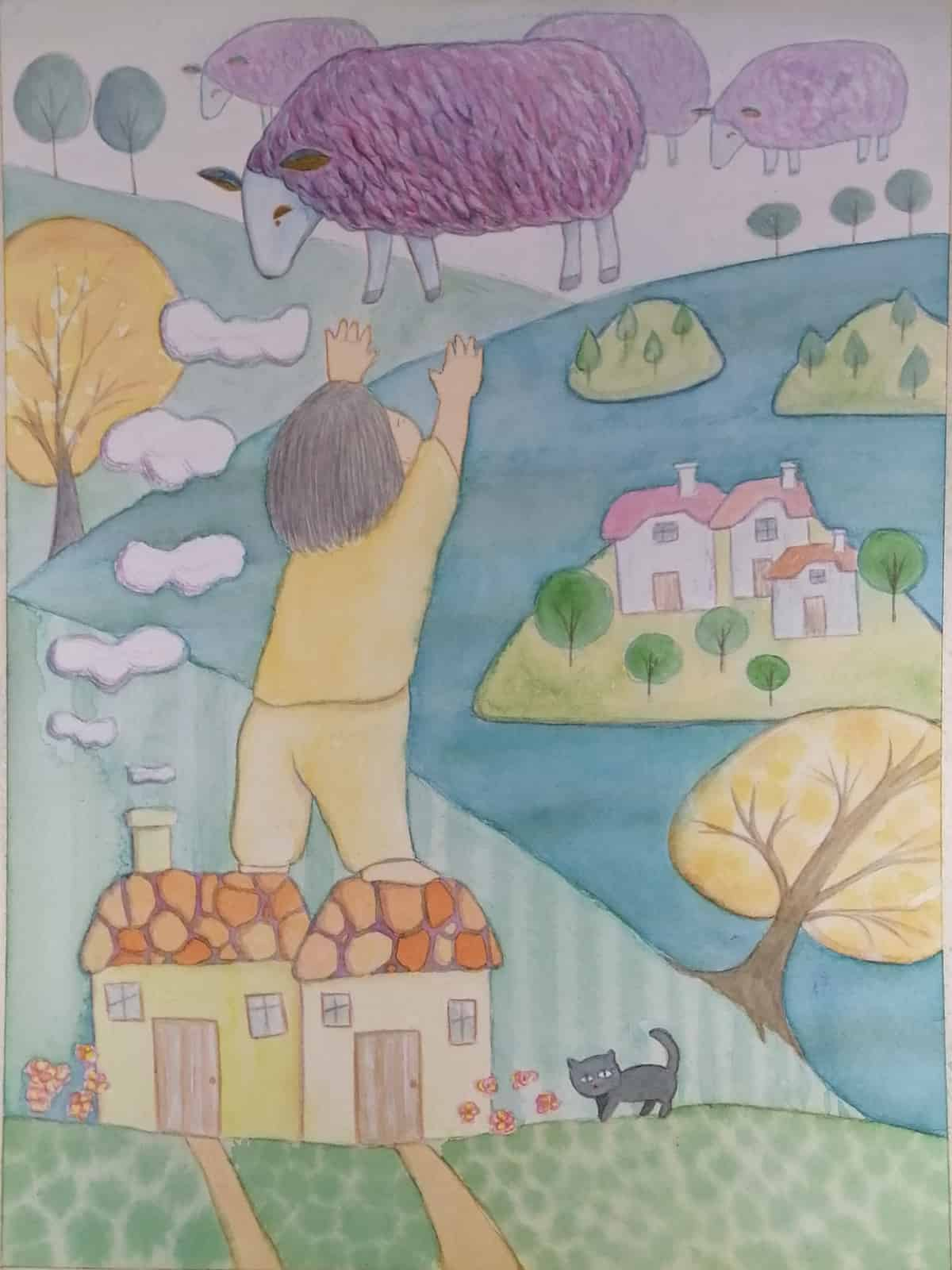 This one is another type of watercolor painting of girl.
これは、違うタイプのものですが、女の子の絵です。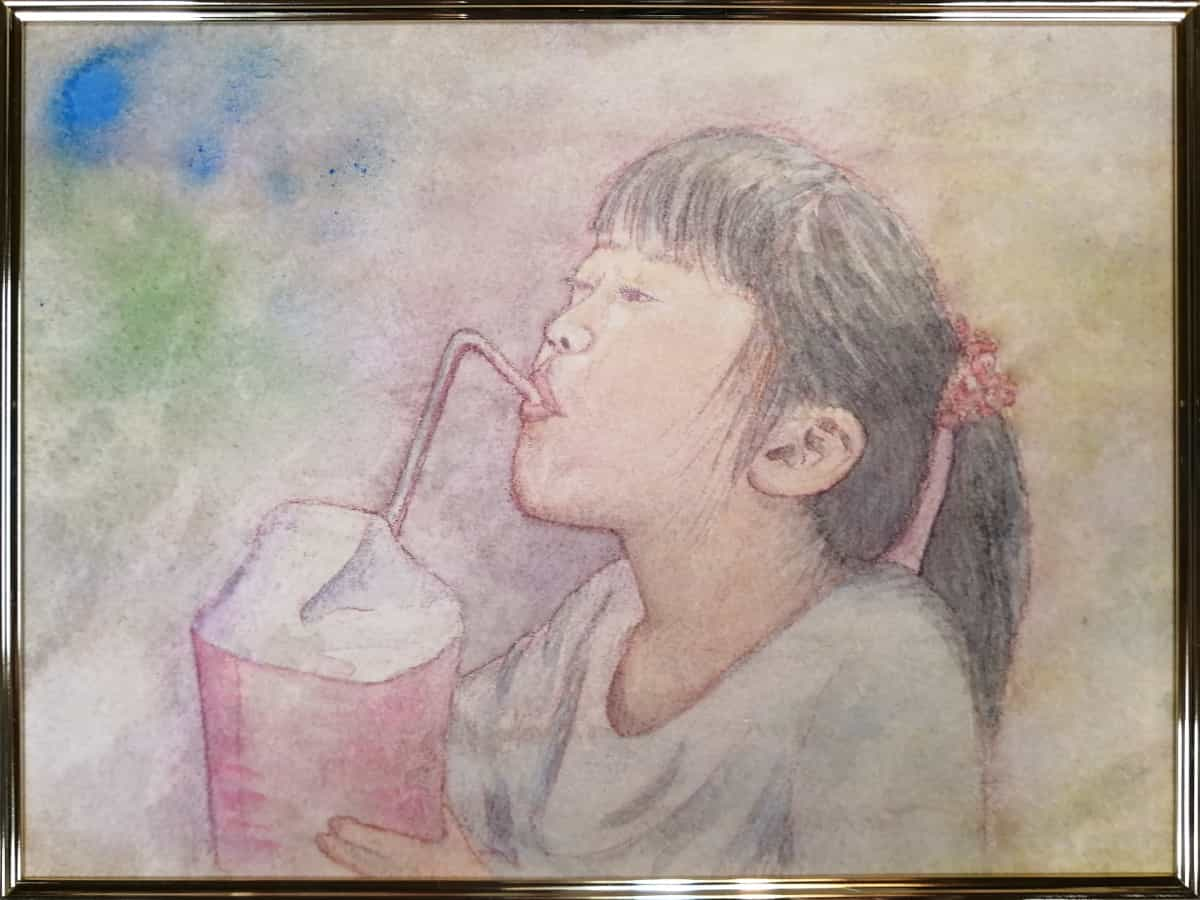 Before starting to paint, I have looked into picture book painting artist and found that most of them are using water color painting.
絵を描き始めた当時、多くの絵本は、水彩画であることがわかりました。
That is the reason I have started to use water color paint.
なので、これが、水彩を使った絵を描き始めた理由になります。
Unfortunately, I had not been satisfied with color.
残念ながら、自分は、水彩で描いた色に満足することができませんでした。
To me It was not brilliant and I can say that was pale.
自分にとっては、鮮やかでなく、むしろ青白っぽい感じがしました。
Other guys including my family also mentioned same thing.
家族を含む自分の絵を見た人からも同じことを言われました。
After many trial, I have concluded that I need to change other way.
沢山の試行の結果、違う方法で絵を描くということに至りました。
Finally, I have decided to use Aqyla mainly because I can paint brilliantly.
最終的には、アキーラをメインに使ったように決めました。なぜなら、色が鮮やかなのです。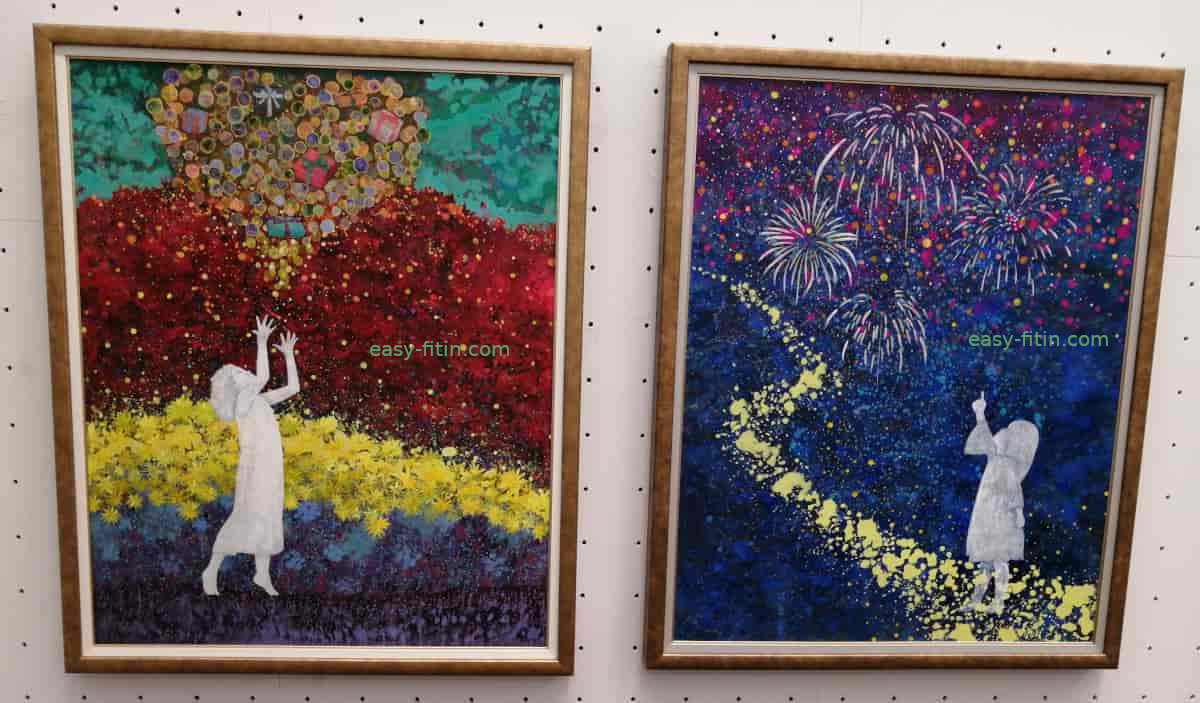 I am satisfied with color.
私はこの色に満足しています。